The Moorish Kingdom
from Seville to Marrakech
Seville | Cordoba | Tarifa | Tangier | Casablanca | Marrakech
Epic 14-day journey with flights from London to Seville and from Marrakech to London included.
Only £ 3800 per person when two travelling together
______________________________________
Cordoba
The Mezquita is serene and mesmerising. A glorious mosque that was the pride of the entire Islamic world, until the Spanish started using the mosque as a cathedral.
Tangier
Wild and serene, rough and beautiful, Tangier is a spicy and fascinating introduction to North Africa. You will stay here in grand colonial style in a historic five-star hotel.
Casablanca
Rich and modern, Casablanca may be without the picturesque qualities of a city like Marrakech, but she has great treasures like her huge and impressive mosque, and a local and authentic medina that we recommend you visit with your complimentary local insider.
Marrakech
Marrakesh is an enchanting sensory bombardment. Get lost in the medina's maze of spice shops, snail vendors and soothsayers, then retire to the quiet courtyard in your traditional Riad.
This is a journey between two continents, between Europe and Africa, from some of Spain's most beloved cities to one of North Africa's most fascinating destinations. Yet, it is also a journey to two countries that may be continents apart, but clearly also are made from the same cloth. Southern Spain's Andalusia and Northern Africa's Morocco have a shared heritage that goes 1400 years back into time. Whether you are walking down an alley in Cordoba or Tangier, or visiting a church in Seville or mosque in Casablanca, you are never in doubt of this kinship.
Visit the Empire of the Moors
For seven centuries, Andalusia was part of a huge North African empire that included modern-day Morocco. Under the Caliphate, al-Andalus became one of Europe's leading cultural and economic centres, and Cordoba was the largest and most prosperous city on the continent. When the Christian Spanish kingdoms reconquered Al-Andalus, they discovered and translated the libraries left behind by Arab philosophers and scientists, helping kickstarting the Renaissance, the golden age of European art and architecture. Meanwhile, as Muslims and Jews fled from the Christians to Morocco, they brought with them aesthetics, music and poetry from Al-Andalus that had a lasting impact on Moroccan culture.
Today, this shared culture and history is evident everywhere in Andalusia. The grand cathedrals of Seville and Cordoba are clearly old mosques (indeed, the latter is regarded as one of the finest examples of Islamic architecture in the world).
Private city walks with local insiders
This epic journey will take you from Seville, Cordoba and Tarifa to Tangier, Casablanca and Marrakech. In each city, local insiders will invite you on private city walks and introduce you to narrow alleys, local squares, and hidden gems where the fascinating and authentic flavours of the Empire of the Moors come alive.
It is a journey that probably sounds adventurous to the extent of being rough and dusty, but the truly astounding thing that unites these two ancient regions is that they both boast some of the fastest and most modern trains on their respective continents. While you may not be surprised to travel in great speed and comfort in Andalusia, your stylish first-class seat on the high-speed TGV from Tangier to Casablanca will probably be more of a revelation.
A rail journey in great style and comfort
Indeed, this entire rail vacation is more comfortable than most would have thought possible. You only travel on direct trains, always in first-class comfort, and never for more than a few hours at a time. Whenever you arrive at a new station, a private guide stands ready on the platform to welcome you and escort you to the waiting chauffeured car. Moments later, you are checked-in to a carefully curated four-star boutique hotel that embodies the history of your destination.
14 days | Seville | Cordoba | Tarifa | Tangier | Casablanca | Marrakech
Including flights London–Seville and Marrakech–London
Only £3800 per person when two travelling together
14-day journey from Seville to Marrakech. Direct trains only in first class (and a one-hour fast-ferry from Tarifa to Tangier).  VIP arrival service with private guides and chauffeurs awaiting you at every train station. Accommodation at four-star boutique hotels. Flights from London to Seville and from Marrakech to London. Departure every day.
Seville is not a big town, but its historical riches and everyday pleasures are enormous. This was the port from which Columbus and the Spanish conquistadors set off for the New World, and the resulting wealth is evident everywhere.
Columbus' tomb is here, and may even contain his corpse, although the jury is still out on that. Even if it's just his brother, the church is a must-see: Not only the largest Gothic cathedral in the world, but originally a mosque from Moorish times. Climb the church tower / minaret for stunning views over the beautiful city.
You can see the beautifully decorated, narrow streets of the Barrio Santa Cruz far below, and once back a ground level, you should certainly explore this maze of old Jewish buildings and enchanting squares. The old town is also where you find the breathtaking Alcázar Palace. Like the cathedral it has both a Muslim and Christian past, and the result is something straight out of the Arabian Nights – or maybe Game of Thrones, which used the palace as a set.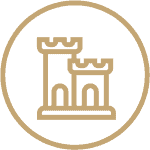 The gothic cathedral, the Alcázar Palace, the old town.
Welcome to Europe's biggest and most cultured city. Well, she used to be. Back in the day, like a millennium ago, Córdoba was the most worldly and sophisticated place you could possibly hope to visit. Today, Córdoba is remains one of the most beautiful and fascinating cities in all of Andalusia.
Córdoba has two strong claims to fame. One is the old town. And by old we mean downright medieval with winding, stone-paved lanes. On your private walking tour, Silver Tray's local insider will ignore the gaudy touristy area and instead take you to the authentic neighbourhoods where the true treasures are: Wrought-iron balconies and lamps, overhanging trees, golden-stone buildings, and every few minutes yet another quaint little hidden plaza.
The other great claim to fame is one of the world's greatest Islamic buildings, and one of the most beautiful structures you'll ever see. The Mezquita is serene and mesmerising. A glorious mosque that was the pride of the entire Islamic world, until the Spanish started using the mosque as a cathedral. Enter and stand in awe as 850 red and white columns rise before you.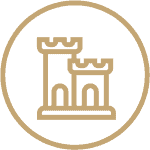 One of the finest cities in Andalusia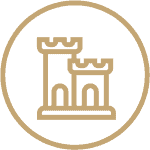 The glorious Mezquita mosque / cathedral
Day 9
Tangier – Casablanca
Day 11
Casablanca – Marrakech
Day 14
Marrakech – London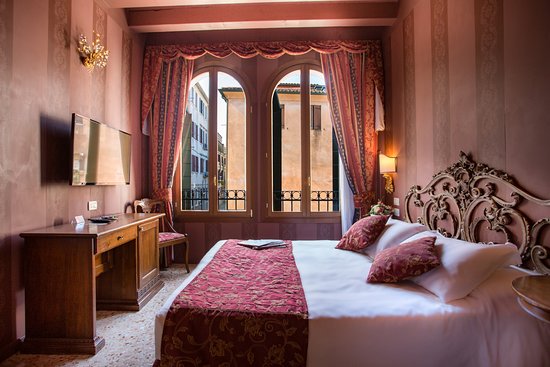 Stay in charming, comfortable and centrally located four-star boutique hotels carefully curated by Silver Tray. Breakfast is included, as are transfers between the train station and the hotel.
Enter your planned travel dates to read about the great hotels we have available for you today. Please note that this selection may change over the coming weeks and months.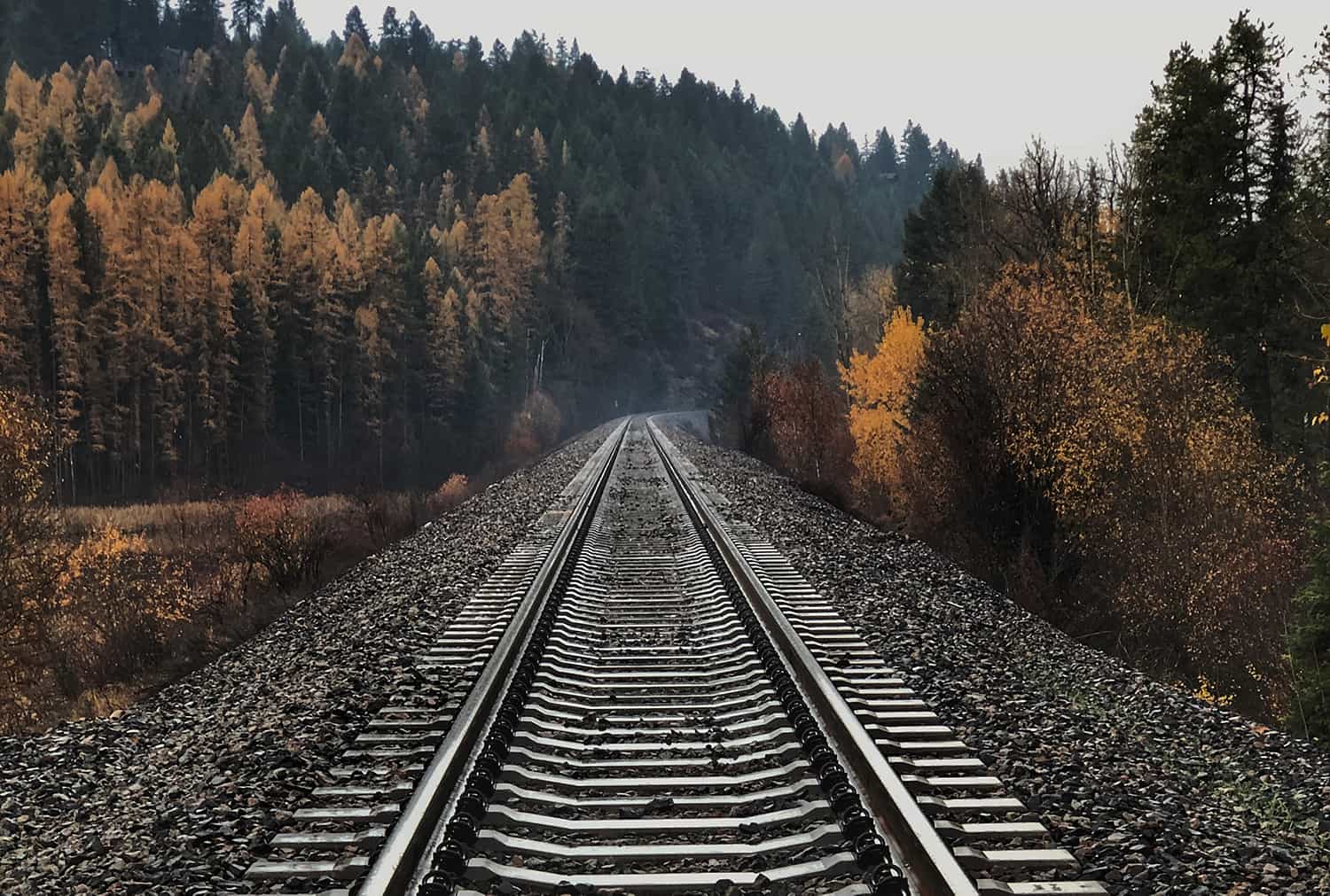 Your trains
Silver Tray has curated Europe's best trains and finest routes for you. See a few of the trains you will experience on this journey.
Your Silver Tray service includes
First class rail travel on direct Trains
+ First class rail travel
+ High-speed trains and Intercity trains
+ Direct trains only
+ Flights from London to Seville and Marrakech  to London
Private city walks
+ Two-hour city walks by local insiders.
+ Fully customizable experiences
+ Insider advice about local restaurants and hidden gems
Four-star boutique hotels
+ Four-star boutique hotels
+ Highly rated and carefully selected
+ Perfectly located in city centers
+ Breakfast included
Travel in style and comfort
+ Private guide waiting at your train car upon arrival
+ Private transfer to hotel (where necessary)
+ Private transfer from hotel to train station upon departure
Sorry, this is not included
– Food and drinks other than breakfast
– Catering on trains, unless specified
– Local excursions
– other than complimentary city walks
These journeys may also interest you