The first time I went to Cinque Terre, my mother's wallet was pick pocked from her purse on a bus on the way to Rome's Termini train station.
This was decades ago, when we lived in Italy and had adopted a certain Latin flair for dealing with life's small problems. So, although we no longer had any money or train tickets, my mother decided we should go anyway. Our friends in Cinque Terre had money we could borrow – we just had to get there. 
For most of the way, this went surprisingly fine. The train was packed, but our Italian co-passengers graciously shared fruit and sandwiches with us, and the train conductor – having been informed we were stowaways – told us he'd return to deal with the problem, then studiously managed never to be seen again. Only in Italy.
So, after four hours, and with just 20 minutes to go on a local connection from La Spezia to our destination in Cinque Terre, we figured we were home free. That was when we met the second conductor of the day. Just by the looks of his stern and angry face, we could tell he was trouble: A totalitarian bureaucrat, one with both the age and temperament to have been a perfect fit in Mussolini's Italy. And indeed: He was furious that we dared to ride HIS train without the authorized paperwork. 
A kind Italian passenger stepped in to offer to pay for our tickets (a couple of dollars), but the irate conductor would have none of it. When we arrived at our destination, the conductor frog-marched us to the station's small police station, where two carabinieri listened to the litany of accusations against us with concerned looks. As soon as the train had left the station with the conductor on board, they burst out laughing and sent us on our way. Only in Italy.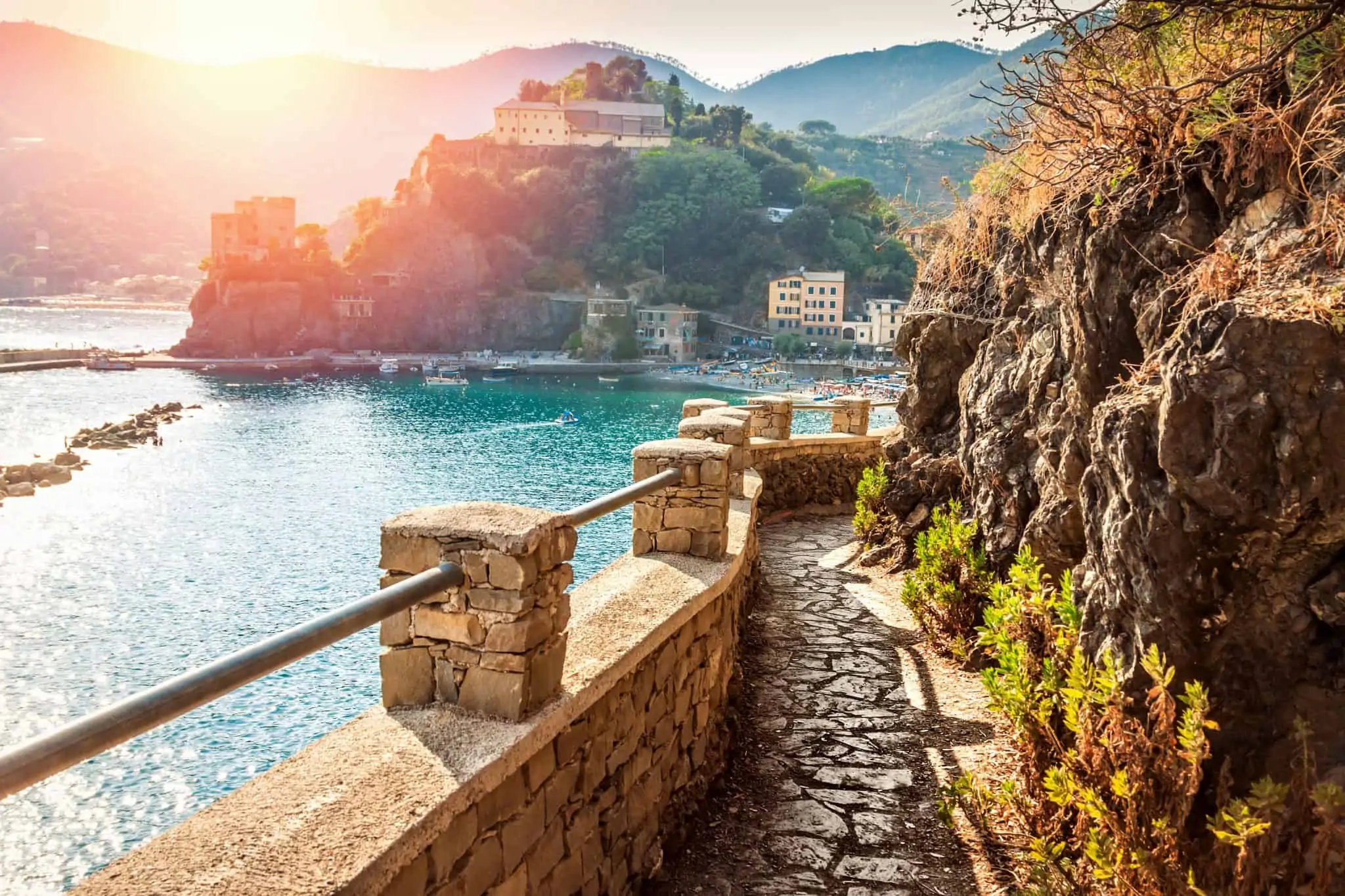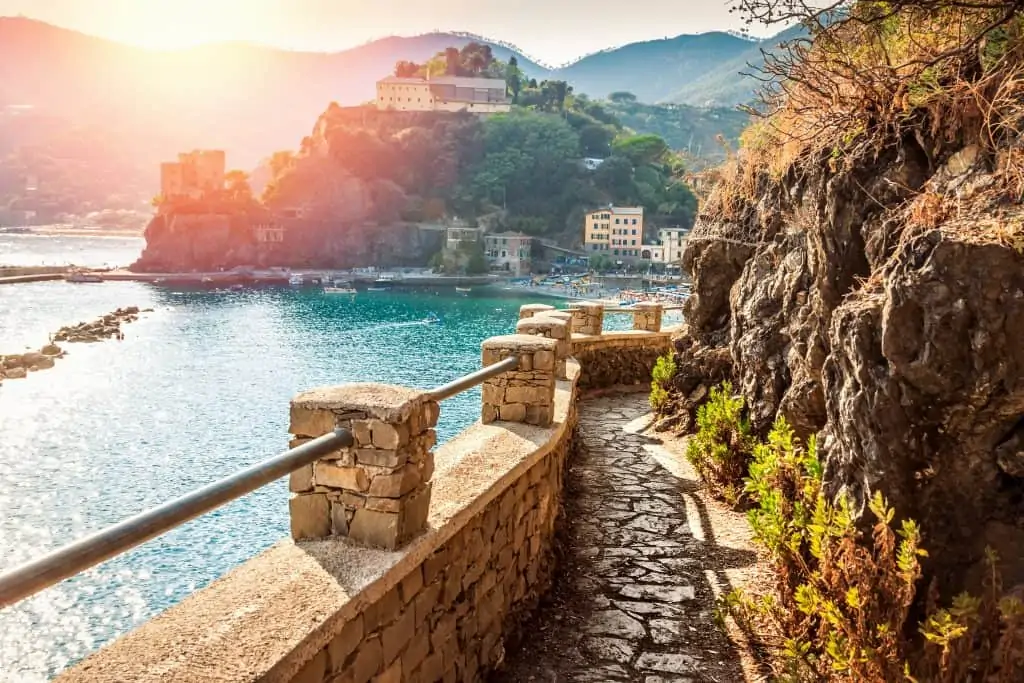 Saved from spending Easter in jail, we savoured hiking the trails between the five tiny villages that make up Cinque Terre. We walked through vineyards clinging to the steep hills that plunged down towards the Mediterranean. When we wondered how far we were from the next village, the sound of tolling church bells announced our imminent arrival, just around the next bend. We walked down the steep and narrow cobblestoned lanes to the tiny port and grabbed a table at the edge of the water, where we rewarded our effort with a delicious pasta with pesto (a dish that originates from this very part of Italy). 
Like everywhere else in the world, Cinque Terre has become much more famous and crowded than back in my 1980's childhood. But this stretch of coastline remains one of the most charming and picturesque in all of Italy. It is still one of my favourite places in Europe, and as cofounder of Silver Tray, I am proud to include it as one of the 50 magical places we include in our curated map of Europe's finest. 
The best way to visit Cinque Terre is to stay in one of the slightly larger towns just south or north of the villages, then ride the local trains to where you want to spend the day. We have chosen La Spezia at our base, a charming Italian port city where the night scene is local and authentic rather than rowdy and busy in a place like Cinque Terre's Vernazza that is very popular with American students. From La Spezia, jump on a local tour boat and sail down the coast, or take the train – the first village is a mere seven minutes away. 
Whatever you do, this is NOT the place where you want to rent a car. We've driven the narrow hairpin roads that cling to the mountains above the villages, and we're not keen to do it again (also, our Alfa Romeo's clutch went into cardiac arrest just as we were navigating a particularly hair-raising stretch of road, which really did not help matters). 
So, take the train. It'll be amazing. Hike the trails. Savour the local wine. Try a pesto dish. And if you meet a 100-years old conductor on the local train, say hello from the stowaways.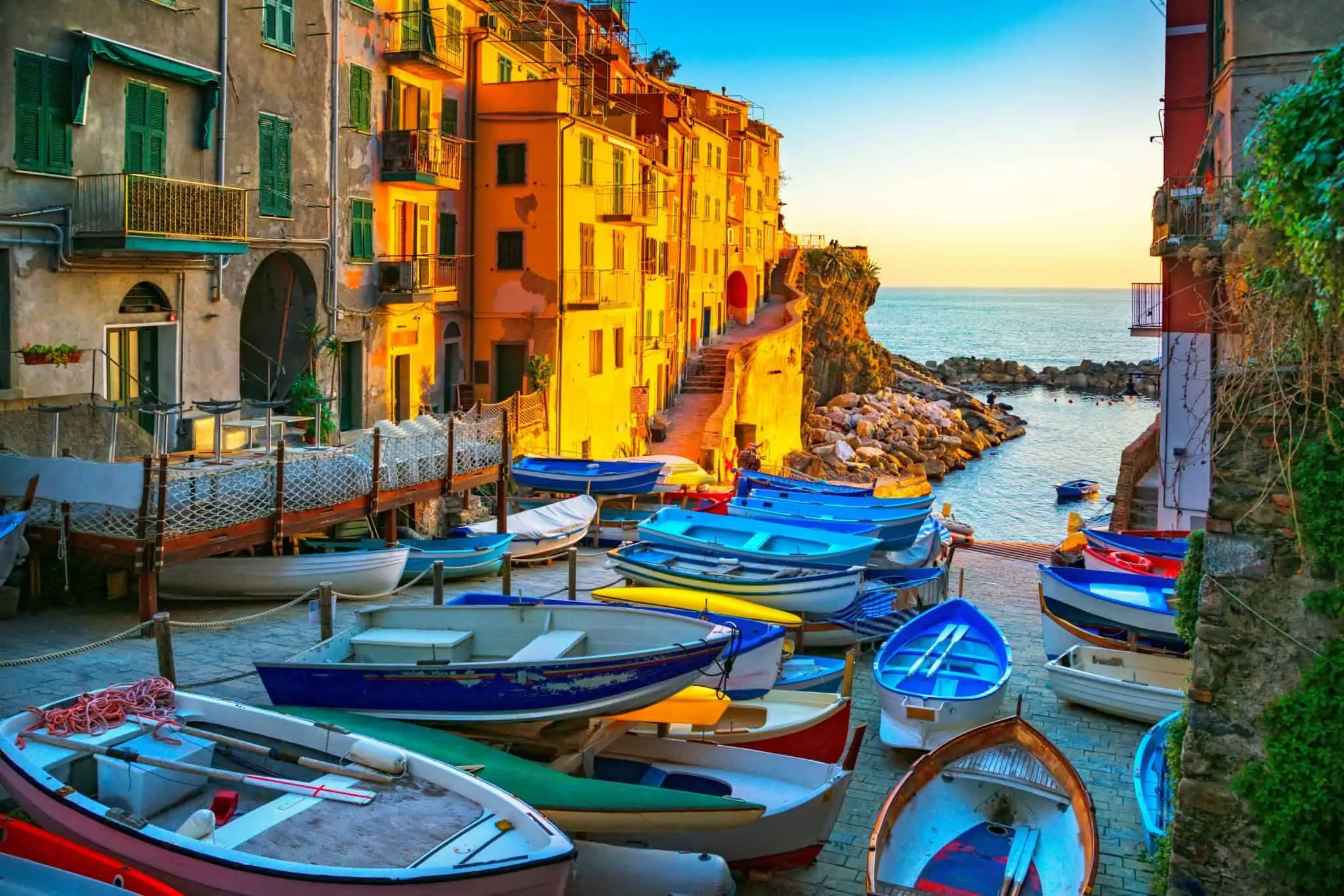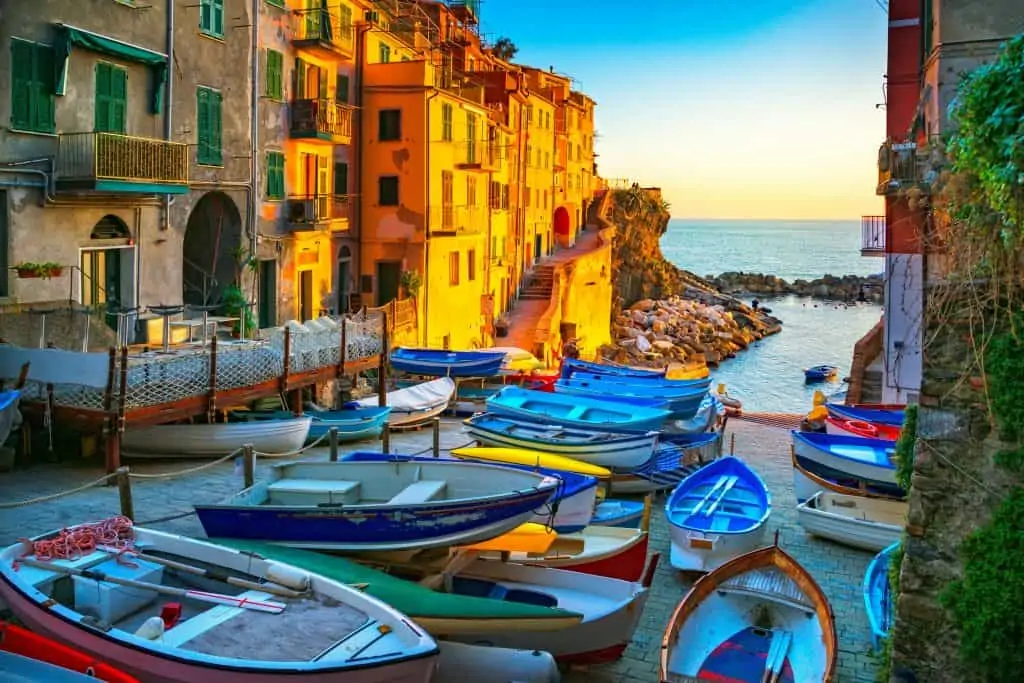 Several Silver Tray journeys pass through historic Koblenz at the confluence of the Rhine and the Mosel, and always include a full-day pass to unlimited crusing on steamers on both rivers.