The finest first-class experiences in Europe
Silver Tray is proud to present the very best of European first-class rail travel on select routes. These are the 21st century Orient-Expresses.
If you are like us, you have probably dreamt about booking a trip in a beautifully restored Orient–Express train with mahogany and tuxedoed waiters. We certainly enjoyed experiencing how the posh set travelled a century ago. If only travelling were that comfortable and romantic today, right? Well, it can be.
Around Europe, a handful of modern, high-speed trains deliver what we think is fair to describe as the 21stCentury–Orient–Express. Here you find a level of comfort and service above and beyond anything you have ever imagined possible on a regular train today. One thing we savour is that these are not tourist trains but designed for business executives and discerning, well-heeled travellers. Just like the original Orient-Express was a real train on an important route for Victorian and Edwardian versions of similar travellers.
We have curated several vacations that include these unique experiences. A few of the vacations exclusively use premium first-class, while others also have days in regular first-class.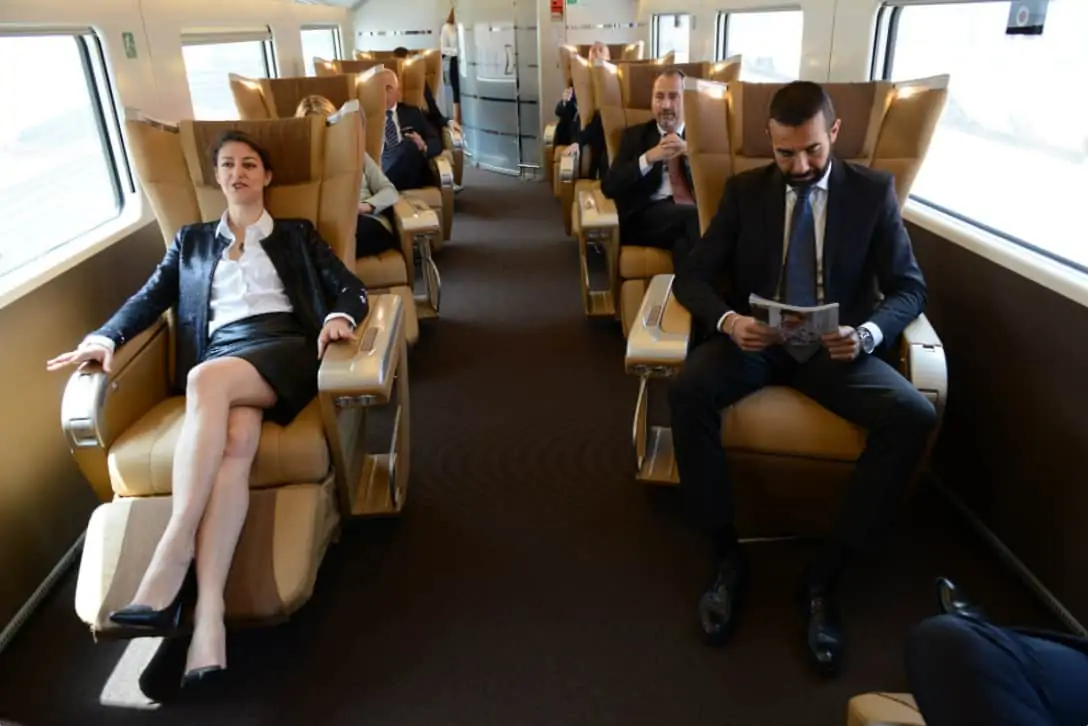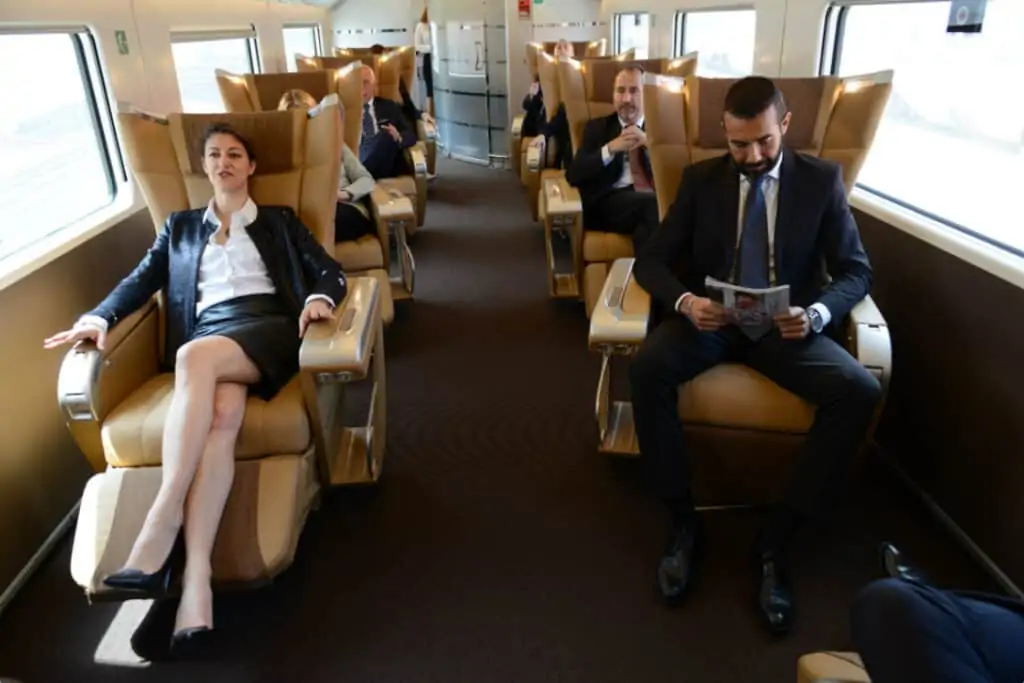 Just to give you a few examples of what to expect: In Italy, you can travel in Executive Class on the Frecciarossa ('red arrow') high-speed flagship of Italian Railways. The exclusive premium first-class cabin is limited to just ten passengers who are welcomed by a steward and shown to their exorbitantly wide and comfortable leather seat. The seating configuration is an extravagant one+one set-up, and your seat can swivel 180 degrees. You are treated to a welcome drink, followed by a meal with wine served at your seat. Since you travel at speeds up to 300 km/h, you always arrive at your destination with plenty of time to go exploring.
From Paris to Switzerland, the TGV Lyria offers a class of service above and beyond anything offered on the rest of the TGV network. Enjoy the comfort and service of the train's premium first class, as you are served a three-course meal that is both inventive and delicate, crafted by a Michelin-star chef to combine Swiss and French culinary traditions.
And on the famed Glacier Express, we can upgrade you to the world's arguably finest first class on any train in regular service. The Excellence Class is above and beyond the Glacier Express' normal first class. As you take in the Alpine vistas from an exquisitely comfortable seat (there is one+one seating across the carriage), a waiter will serve you a superb meal with Champagne and wine. Later, mingle with your fellow travellers in the Excellence Class' private cocktail bar. 
Of course, Silver Tray ensures that the romance of travel continues all the way to your included four-star boutique hotel. (On some of our luxury vacations, you stay in historic five-star hotels). Your personal Silver Tray guide welcomes you the moment you disembark and escorts you to a waiting chauffeured car. Once you are checked-in, she will invite you on a private city walk and give you a personal and authentic introduction to her city.
A couple of days later, as you leave for the next destination, your private guide and driver will escort you all the way to your train. This departure service with a private escort is unique to Silver Tray's premium first level.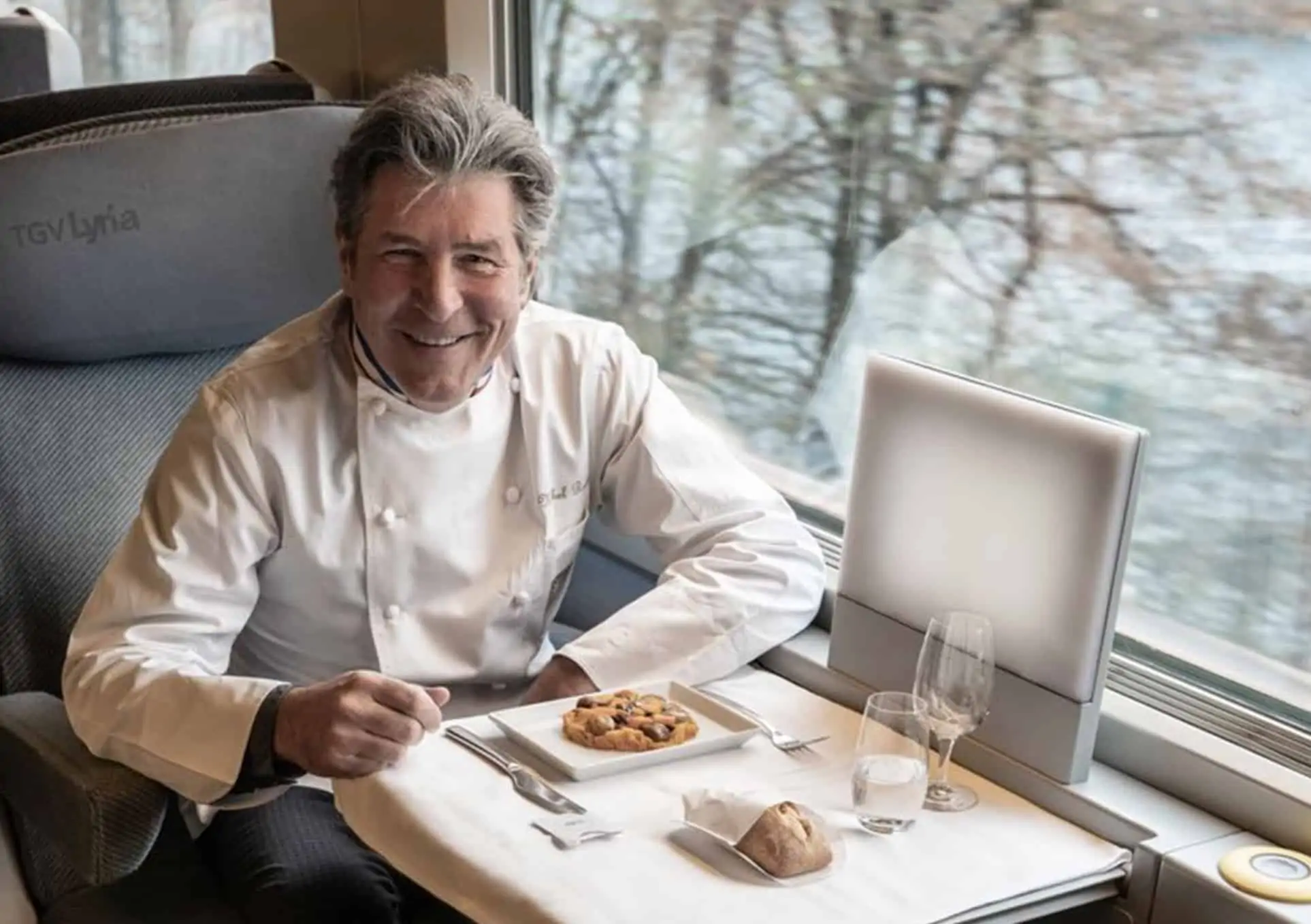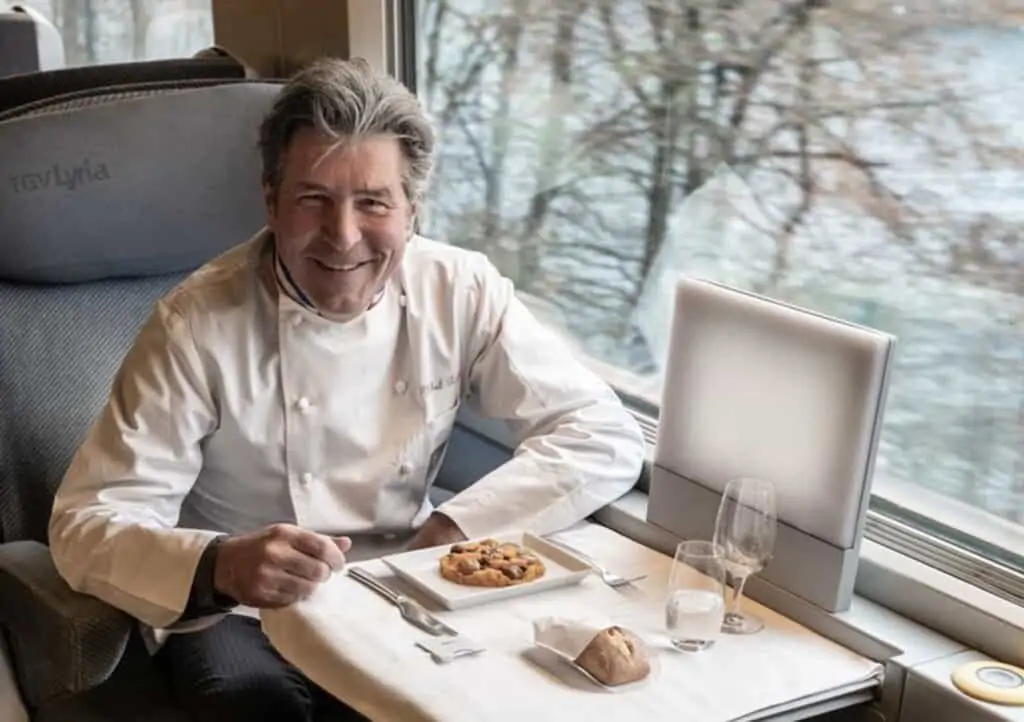 Three luxurious experiences
These journeys includes travel in premium first-class