The smart way to the slopes
Our luxurious express service to the slopes gets you to Chamonix, Verbier, or St Anton in grand style – and gives you two extra days of skiing
Usually, when you take the train to a far-flung European destination, you choose romance and comfort over the speed of a flight. But on your next ski vacation, you can have both a luxurious rail journey and the most efficient way possible to the slopes. Our ski vacations to Chamonix, Verbier, and St Anton give you two extra full days of skiing in one week. That is 33 percent more winter bliss if you want to be mathematical about it.
The magical key to gaining two extra days on the slopes is arriving at the mountains more leisurely and comfortably than you would have thought possible. Instead of a long and eminently forgettable travel day of security lines and crowds, Silver Tray serves you a perfectly relaxed and luxurious day that embodies the romance of travel from a bygone era.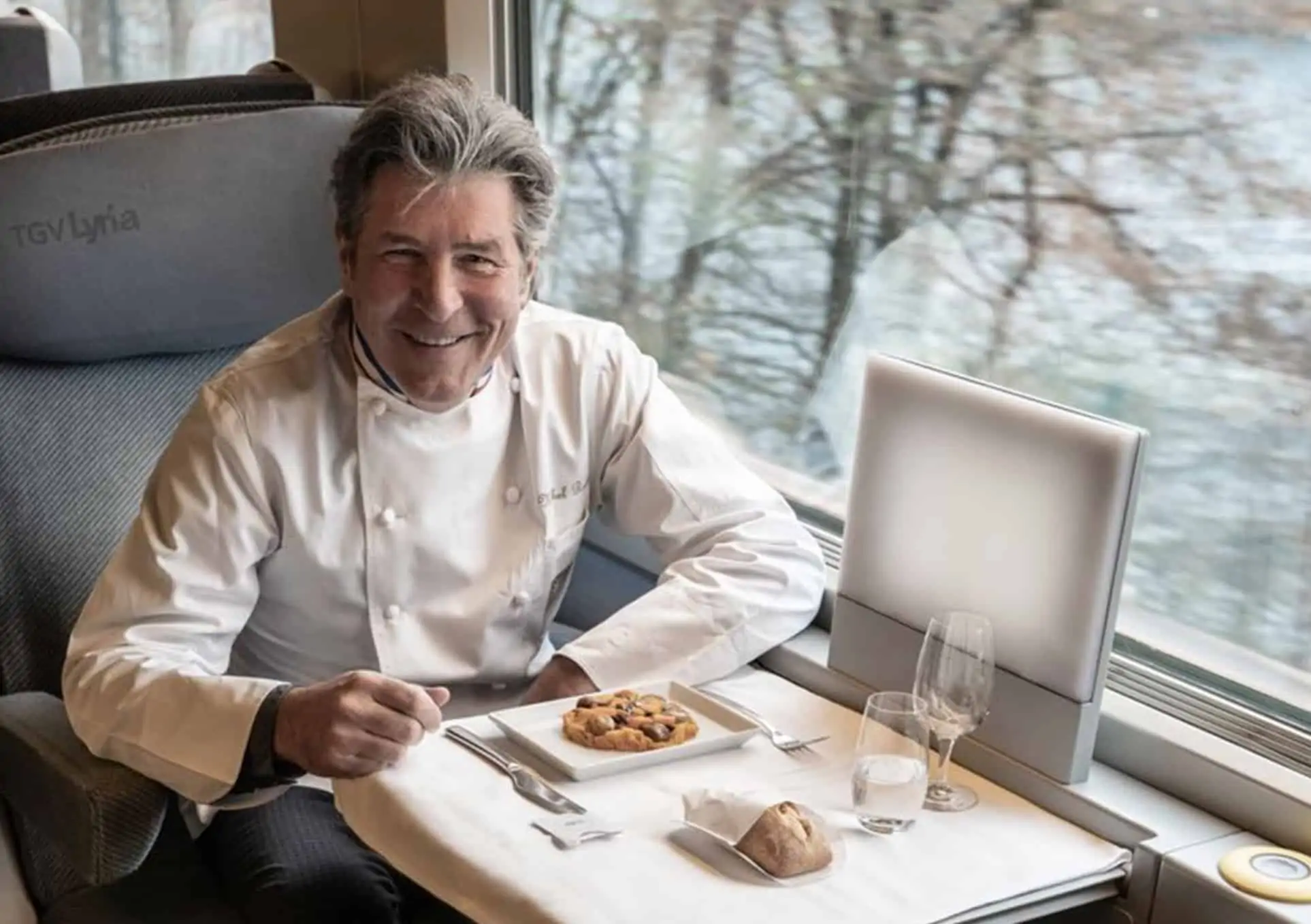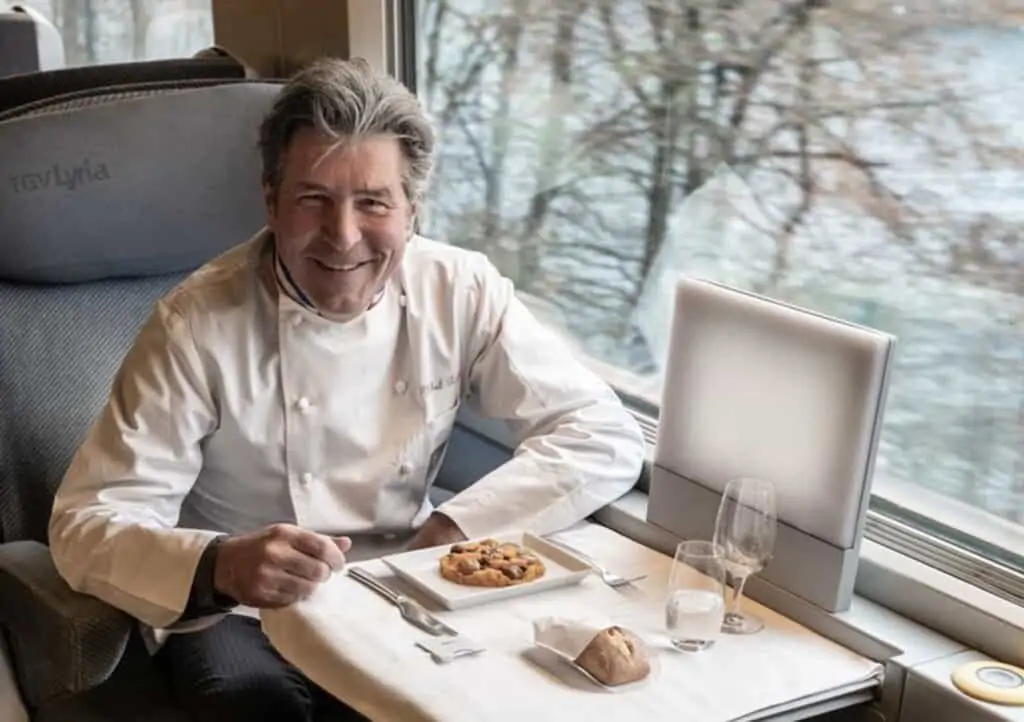 You depart from London Friday at lunch time, travelling on Eurostar in Business Premiere. Celebrate the start of a great journey as your steward welcomes you with a glass of Champagne, followed by an excellent three-course lunch as the train approaches France. At Gare du Nord, your private Silver Tray guide awaits you at the platform and escorts you to a chauffeured car for the drive to Gare de Lyon. Here, your guide treats you to a cocktail at the bar at the legendary Le Train Bleu, before she bids you farewell in front of the Business Premiere car of your TGV Lyria high-speed train to Lausanne. The TGV Lyria offers a class of service above and beyond anything offered on the rest of the TGV network. Enjoy the comfort and service of the train's premium first class, as you are served a three-course meal that is both inventive and delicate, crafted by a Michelin-star chef to combine Swiss and French culinary traditions.
If you are headed for Chamonix, your TGV Lyria will arrive at Geneva for a one-night stay in a four-star boutique hotel. Early next morning, a chauffeured car will take you directly to Chamonix just in time for the opening of the lifts. Verbier is served via a night in Lausanne, followed by a short train ride alongside Lake Geneva and a private transfer up the mountain, For St Anton, you enjoy an early-morning journey on in premium first-class on a RailJet through the Arlberg Pass. In all cases, you arrive around nine o'clock in the morning.
One week later, the return trip to London is the same wonderful journey, with a full Saturday's worth of skiing followed by a night in Lausanne and a luxurious Sunday rail journey home. You arrive at St Pancras International Sunday afternoon.
Our luxury winter ski vacations include fine hotels. Lift tickets and ski rentals are not included, and while you can bring your own boots, skis are not practical.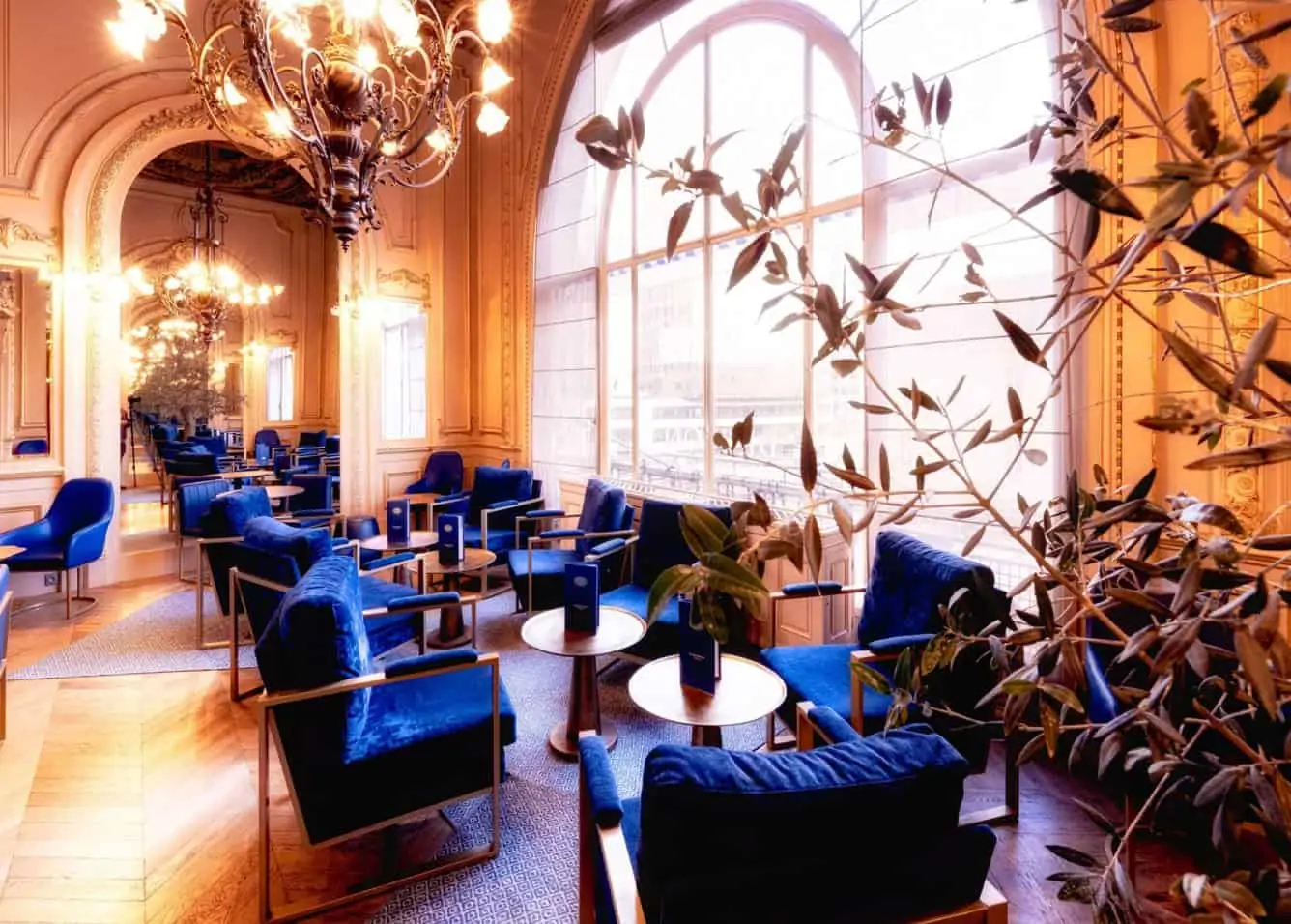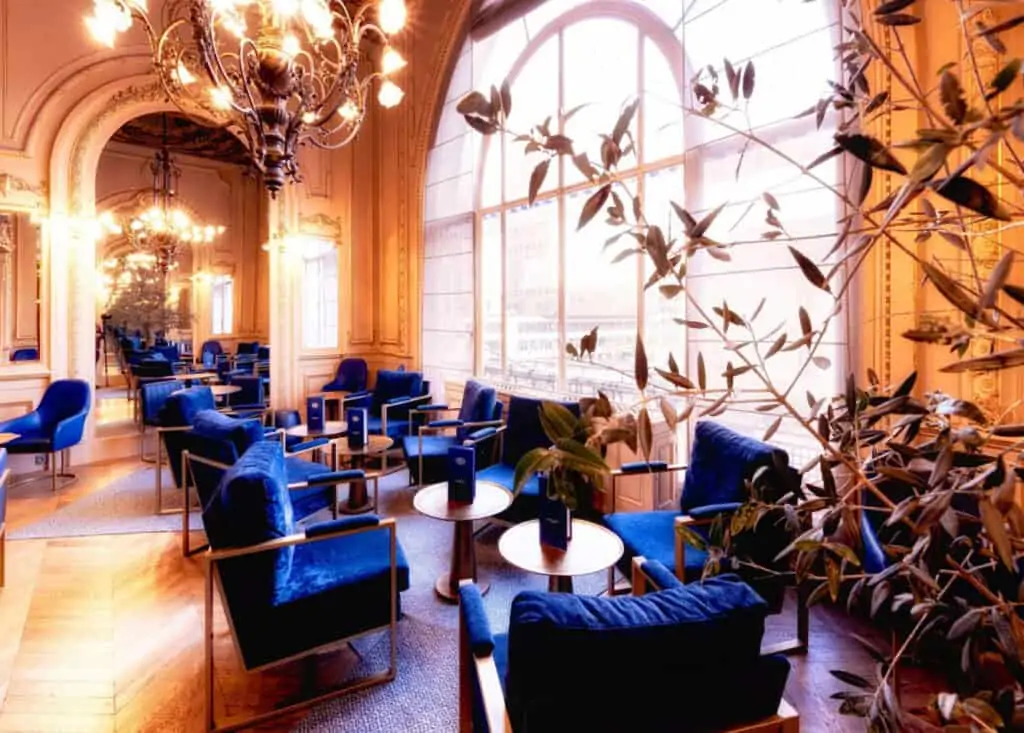 The ultimate way to the Alps
For once on a ski vacation, getting there is half the fun